Sealants
When choosing the right caulk and sealants for your next job, it's important to take into account a product's specific qualities: flexibility, adhesion, paintability and service life.  Selecting the wrong product for the application can cost you in production time and callbacks.
Preliminary Considerations
Indoor vs. Outdoor Use?
Temperature?
Moisture Levels?
Ease of use?
Types of Caulks and Sealants
Silicone Caulk
Latex Caulk
Acrylic Latex Silicone Blend Caulk
Kitchen and Bath Caulk
Butyl Rubber Caulk
Oil-Based Asphalt Caulk
Caulking Cord
 CAULK / SEALANT
TVM
Bull Seal
Titebond
Spray Foam
TVM FOAM SPRAY
Straw Foam
Door & Window Gun Foam
Low Expansion Gun Foam
Cold Weather Gun Foam
Fire-Block & Intermediate Gun Foam
Our team of employees and suppliers are among the most educated in the industry when it comes to working with building materials. Visit Heller Lumber Co. or contact us and speak to a knowledgeable staff member who will be able to assist you with all of your building supply needs.
View Project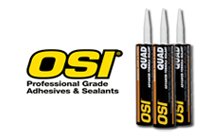 More like this...
Skylights

Velux Roof Windows and Skylights Velux has been the world leader in the roof window and skylight […]

Read More View Project

Siding

HardiePlank® siding is fiber cement board siding recognized for its durability and reputation. Produced by the James […]

Read More View Project

Plywood

We stock all the popular thicknesses in Plywood – from 1/4″ to 3/4″.  We have sheathing in […]

Read More View Project