Lumber
Heller Lumber Co. is known for supplying a wide variety of quality lumber. We are a significant lumber source for builders and contractors throughout Chicago and the Northwest Suburbs. Lower prices, better service and higher quality are first and foremost. We only stock lumber from premium suppliers, which ensures top grade lumber. We always insist on top grade material and  carefully select the mills who supply us. We stock all the lumber and building materials that you will need for the job site. Our helpful yard staff will work with you to make sure you find what you're looking for.
Eastern White Pine sets the standard for use in building projects that require quality, appearance, and durability. This unique wood species has a fine grain and uniform texture, shapes easily for appearance products that require a profile, stays true to form, and holds finishes extremely well. For centuries, Eastern White Pine has been the mainstay in quality construction and fine woodworking.
Our spruce pine fir framing lumber is the highest quality to frame your project right. We stock pine boards and planks for anything from baseboards to window sets and door frames.
Our team of employees and suppliers are among the most educated in the industry when it comes to working with building materials. Visit Heller Lumber Co. or contact us and speak to a knowledgeable staff member who will be able to assist you with all of your building supply needs.
Our Lumber & Building Materials include:
Boards
Species: Spruce, Pine, Fir
Sizes: 1×2 through 1×12
Grades: Clears (radiata pine) and #2&Better
Dimensional Lumber
Species: Southern Yellow Pine (SYP), Spruce-Pine-Fir (SPF), Hemlock (HF) and Douglas Fir (HF)
Sizes: 1×4 through 2×12
Wood Framing
Species: Cedar, Spruce, Pine, Fir
Sizes: 2 x 4 through 2 x 12
Type: Pressure treated No. 1 and No. 2 grades, Fire treated
View Project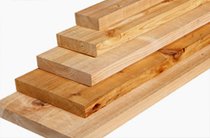 More like this...
Skylights

Velux Roof Windows and Skylights Velux has been the world leader in the roof window and skylight […]

Read More View Project

Siding

HardiePlank® siding is fiber cement board siding recognized for its durability and reputation. Produced by the James […]

Read More View Project

Plywood

We stock all the popular thicknesses in Plywood – from 1/4″ to 3/4″.  We have sheathing in […]

Read More View Project