Locks
We carry several lines of residential and commercial door hardware. We carry top brands like Schlage Locks, Emtek, Baldwin Hardware and more.
Our staff is also able to provide locksmith services for the locks that we sell.
If you have questions, please feel free to contact us. We'll be able to provide you with answers and any assistance you need
The brand that secures the homes you build is the same brand that secures America's schools and universities, government buildings, health care buildings, and office buildings. With more than 100 years of experience, our knowledge, service and support are among the best in the world.
Emtek® offers a simple solution for custom hardware. From multiple lever and knob choices to a variety of authentic materials and finishes, we provide our customers with a level of customization that is hard to beat.
More than just a brand name. Baldwin identifies a birthright to the claim that time-tested skills forge the surest path to timely design solutions. Since 1946, Baldwin Hardware has delivered modern luxury to discriminating homeowners, architects and designers through superior design, craftsmanship and functionality. From being the first to forge solid brass door hardware to setting precedence for Lifetime
View Project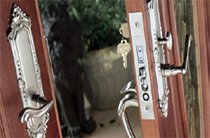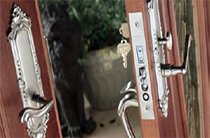 More like this...
Skylights

Velux Roof Windows and Skylights Velux has been the world leader in the roof window and skylight […]

Read More View Project

Siding

HardiePlank® siding is fiber cement board siding recognized for its durability and reputation. Produced by the James […]

Read More View Project

Plywood

We stock all the popular thicknesses in Plywood – from 1/4″ to 3/4″.  We have sheathing in […]

Read More View Project